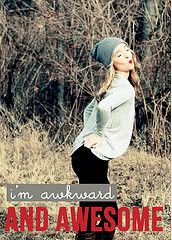 It's March 17th & it's snowing outside. I think my city's weather is confused. It's St. Patrick's Day

not

Christmas
I am still trying to figure Twitter out. It's a process.
Going for lunch with one of my girlfriends yesterday & trying to dodge old co-workers. Extremely awkward.
a snoring puppeh.
Getting my passport pictures taken on Sunday. Do these photos EVER look good?? What is with hair tucked behind the ears etc. It's just not cute no matter what. Ew.
Trying to find something

green

to wear. Apparently I own nothing of this colour.
Blogger continuing to correct my spelling of 'colour.' Yes, we Canadians add a 'u' in there. It's what we do. Is there an option to change my language to

English (Canada)

?
I have a wine date night with one of my girlfriends tonight. Playing catch up on her wedding details. It's coming so fast!
I have a hair appointment later this afternoon. Love being pampered. The salon I go to is owned by an amazing guy and I am really good friends with his sister so It's pampering/bonding time and they feed me wine as well =)
My friend from Calgary is coming to town for the weekend & I get to spend some time with her tomorrow!
My friends and I are officially booking our May long weekend

vegas

trip this weekend. I have never been there and I wouldn't do my first time any other way than go with my girls!!
I am attending a Fundraiser on Tuesday at a local(ish) restaraunt, Famoso Pizza (my good friend Lindsay works there). All proceeds go to

The Red Cross

for the Earthquake/Tsunami Relief. I am so excited to be a part of this. We need to do all we can to help the people of Japan!
Puppeh is keeping my tootsie's warm.
My girl friends. I don't need to say more than that. My friends. They are

awesome.
I
think
I have a bigger list of
awesome.
I am more than okay with that.