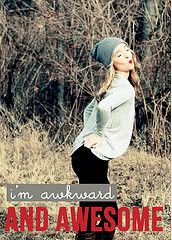 - this random smokers (yet not a smoker) cough I suddenly got.
- charlie sheen. need I say more?
- my mama's puppeh obsessing over licking her paws. Ew.
- watching real world las vegas with my mama.
- 'private caller' numbers that call over & over again without leaving messages. then calling much too early this morning and me answering with a not-so-happy-voice to hear a super nice, chipper lady on the other end. oops. awkward.
- barbara walters getting uppity on the view. so awkward.
- my yummeh green tea.
- my uber obsession with working out lately. yup. believe it.
- this weeks episode of glee. gwyneth paltrow and john stamos.
- cinnamon and brown sugar oatmeal.
- my new chunky scarf I finished knitting.
- justin bieber. don't be a hater. HATER.
-date night with my two besties tomorrow. ♥

xo melissa